This is the 2014 conference site.
Networking Reception
The network reception is Sat night after the Keynote Speech, so it will start at around 6:30. The location of the party is Gastou, a restaurant on the 8th floor of the Gas Building in Imaike. It is 5 stops from the conference site and is easily accessible from the subway station.
Conference Theme
Location
Sugiyama Jogakuen University, School of Cross-cultural Studies, Nagoya [See on Google Maps]
Featured Speakers
Professor of Open and Distance Language Learning at The Open University, UK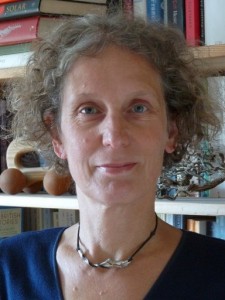 Regine Hampel is a Professor of Open and Distance Language Learning at the Open University, UK, and Associate Dean (Research and Scholarship) in the Faculty of Education and Language Studies. Her research focuses on the impact of using digital media for language learning and teaching, and she is particularly interested in the affordances of new technologies, task design, learner interaction and collaboration, multiliteracies, and teacher training. She has been involved in a number of national and international projects, including Developing Online Teaching Skills (funded by the Council of Europe's European Centre for Modern Languages). Regine disseminates her work at national and international conferences and has been invited to speak at various events. Her publications include the book Online communication in language learning and teaching (with Marie-Noëlle Lamy). Between 2011 and 2013 she was co-editor of System: An International Journal of Educational Technology and Applied Linguistics. More information can be found at http://fels-staff.open.ac.uk/r.hampel.
Plenary: Glenn Stockwell
Professor at Waseda University, Tokyo, Japan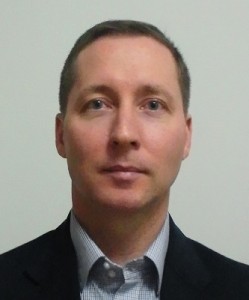 Glenn Stockwell (PhD, University of Queensland) is Professor and Associate Dean (Academic Affairs) in the School of Law at Waseda University, Tokyo, Japan. His research interests include mobile learning, motivation and technology, and the role of technology in the language learning process. He is co-author of CALL Dimensions: Issues and Options in Computer Assisted Language Learning (Lawrence Erlbaum Associates, 2006) with Mike Levy, editor of Computer-Assisted Language Learning: Diversity in Research and Practice (Cambridge University Press, 2012), and has published numerous book chapters and articles in several international journals in the field of CALL. He is Editor-in-Chief of The JALT CALL Journal, Associate Editor of Computer Assisted Language Learning and Language Learning & Technology, and is on the editorial boards of ReCALL, System and the CALICO Journal. He has been invited to speak at several international conferences around the world on the topic of technology and second language teaching and learning.

Pre-Conference Workshops: Friday, June 6th, 18:00-21:00, School of Cross-cultural Studies, Self Access Center, 4th floor.
18:00 – 19:20  Digital Video: Using Tools for Speaking and Presentation Practice, Reflection, and Assessment. (Thomas Bieri)
This workshop will guide participants in making use of a variety of digital video recording devices, cloud and offline storage options, sharing techniques, and uses. Recording with hand-held digital video cameras, smart-phones and tablet computers, webcams, and using the record function for Google Hangout will be demonstrated. The workshop will also address management of the recordings, including how to upload to a personal computer, the use of storage and sharing sites such YouTube and Vimeo, and attention to privacy settings and other controls. Additionally, ideas for using these recordings to support learner practice, self-reflection, peer support and even public presentation will be discussed. Participants with little or no experience with these techniques will benefit most and will be given opportunities to engage in hands-on practice. Ideally, attendees should bring a device of their own enabled for video recording and Internet access.
19:40 – 21:00  Skype Projects for the English classroom  (Ken Kobayashi)
Skype is a program that can be used as a forum to help generate discussions through video chatting between students outside of the classroom. It is essentially free and furthermore very user-friendly. Even if students do not own a device that would facilitate Skype, University computers can be utilized to perform an exchange. This workshop will train teachers how to set up a Skype account and to explore the many uses of this technology in the context of an English course. It will also provide an insight into the possible difficulties that may be encountered with program from both a technological and a social perspective. Actual student reactions to video calling and teleconferencing will also be given.
Call for Papers